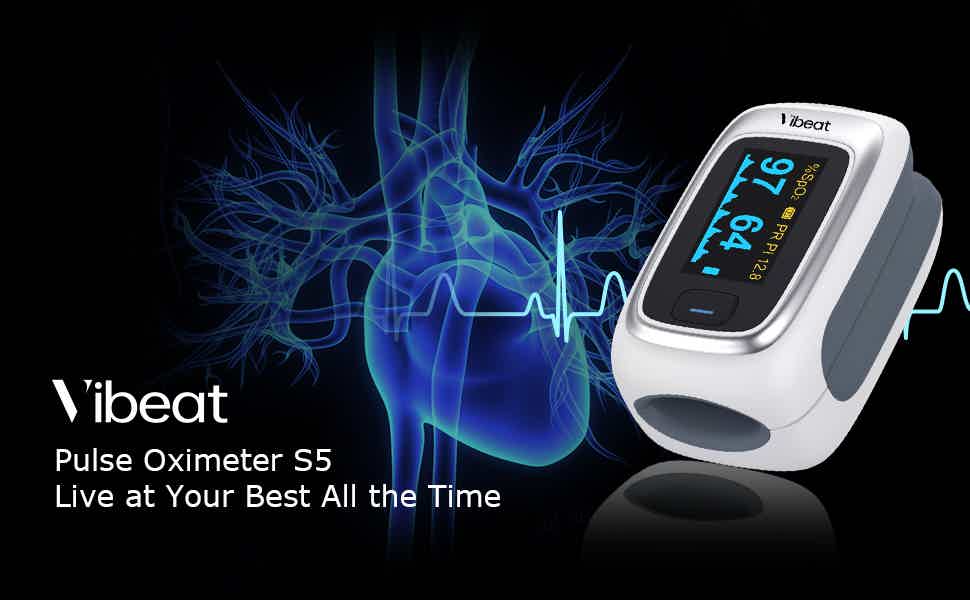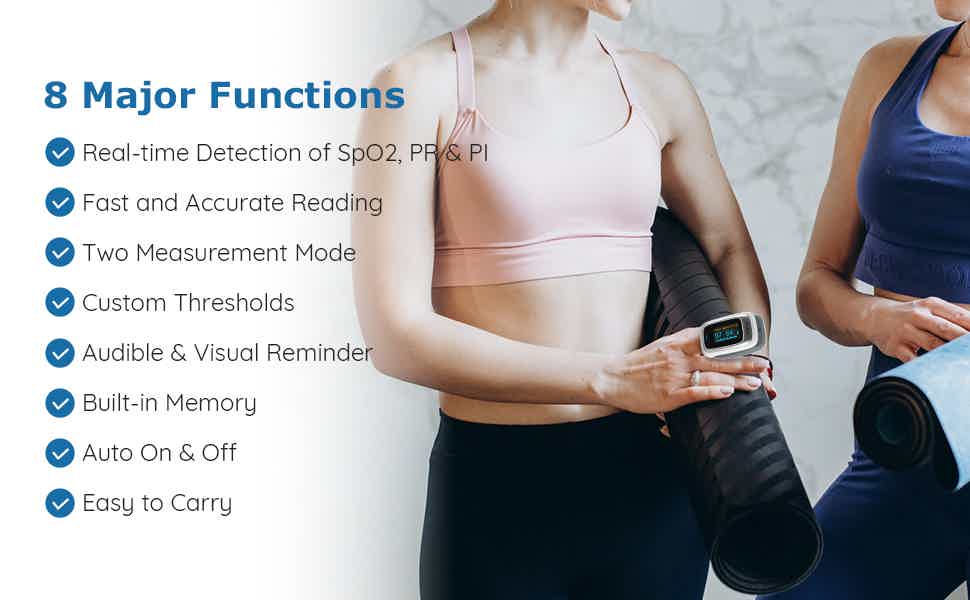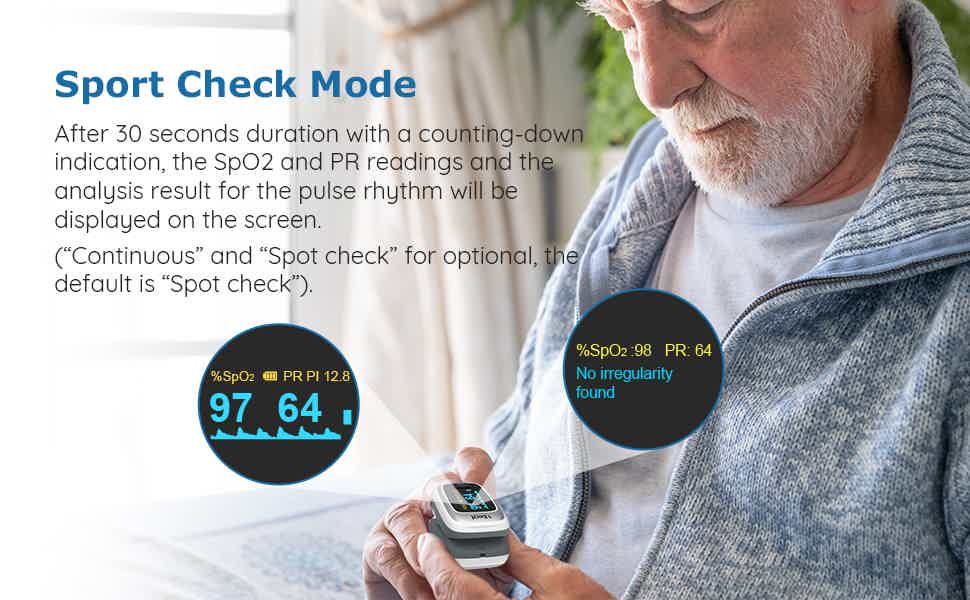 LFC PPG
Using the leading photoelectric oxyhemoglobin detection technology to effectively acquire the optical signal, increasing the accuracy to plus or minus 2%.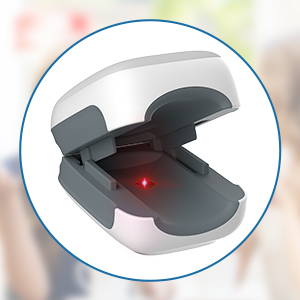 Comfortable Sensor

Using natural latex, safe and comfortable. Fits all size fingers. High-quality materials also make the oximeter durable and accurate.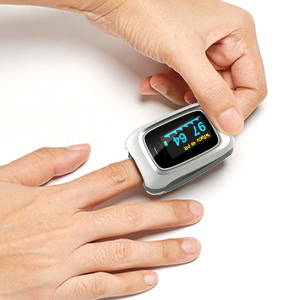 Wear to Start
The measurement starts automatically when the finger is inserted into the finger clip properly, the oximeter will turn to sleep mode if the finger is out.
Menu Setup
During a measurement, pressing long the display key can enter the setup menu screen. You can customize reminder thresholds and measurement modes for yourself on the oximeter.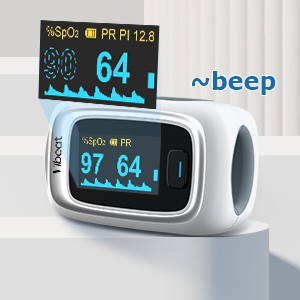 Audible & Visual Reminder
If your 02 level or PR value exceeds the preset limit, this finger pulse oximeter will remind you with a buzzer and the corresponding reading will flash on the screen.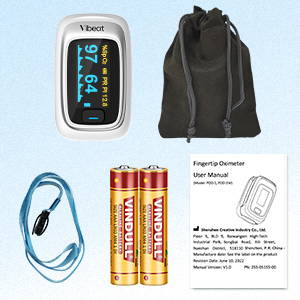 Come with Accessories

Includes 2 x AAA batteries. A pouch to protect the device and a lanyard to take along conveniently.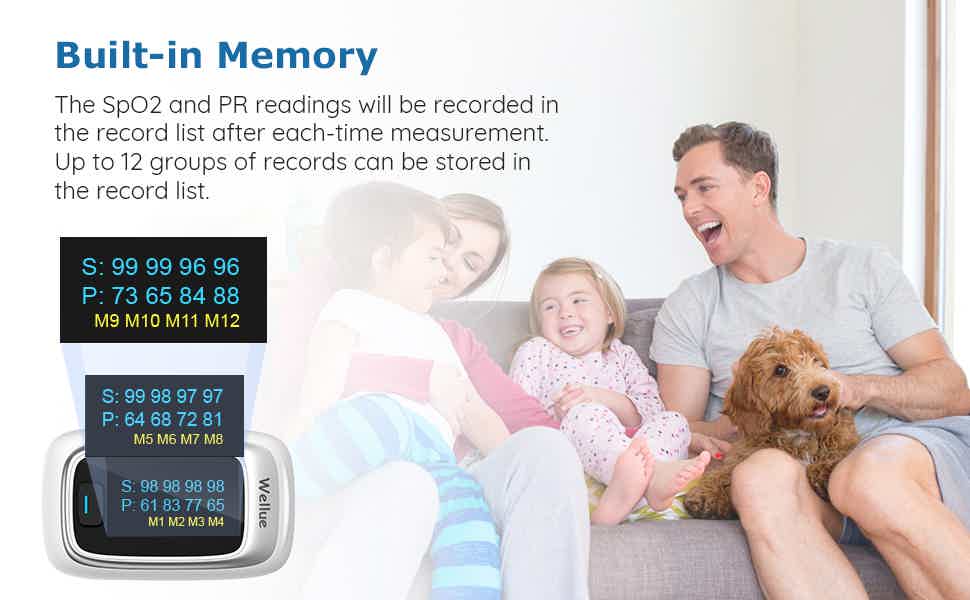 Frequently Asked Questions
O2 Score is a measure of oxygen shortage during whole sleep. It combines frequency, duration, and depth of oxygen drops. A higher score means oxygen is richer. If it's yellow or red, please ask your doctor for advice.
Do I need to pair Bluetooth?
DO NOT PAIR in the system settings of your phone. Make sure the Bluetooth is enabled on your phone and device's battery is not out.
Why I can't connect device with App after updating iOS system software?
If you can't connect your device after updating iOS, please try the following steps:
1)In the system settings, turn off and turn on Bluetooth;
2)In the Control Center, tap the Bluetooth icon repeatedly to re-enable Bluetooth.
Turn on device, run App to connect it.
How do I track my logistics?
Copy your order number and paste your query on this website>>https://www.17track.net/en