ACCURATE AND RELIABLE: Accurately check your oxygen level, pulse rate, and pulse strength and display it on the screen.
SOFT SENSOR: Unique duckbill probe is made of silica gel, which is soft and comfortable.
PORTABLE DESIGN: The built-in memory can store four groups of 1-hour data. Does not require a real-time connection to your phone.
FREE APP FOR ANDROID AND iOS: View real-time data, historical graphic records, and trends of oxygen level and heart rate without additional cost.
RECHARGEABLE OXIMETER: It can be used for 12 hours after being fully charged.
It is licensed by Health Canada. Model: PO6. MANUFACTURER: Viatomtech
NOTE: This device is for General Wellness use only and not intended for medical use.
Free shipping on all orders
Shipping time: 2-4 Business days.
Shipping method: USPS, DHL, UPS, and FedEx.
30-day return: Dear customer, when you are dissatisfied with our products within 30 days after receiving the goods, we provide a return service, which requires you to pack and send all the items in the product to ensure that the product is the same as the one sent in the past.
1-year warranty: Within one year of using this product, if any quality problems caused by non-human factors occur, we will provide return and exchange services.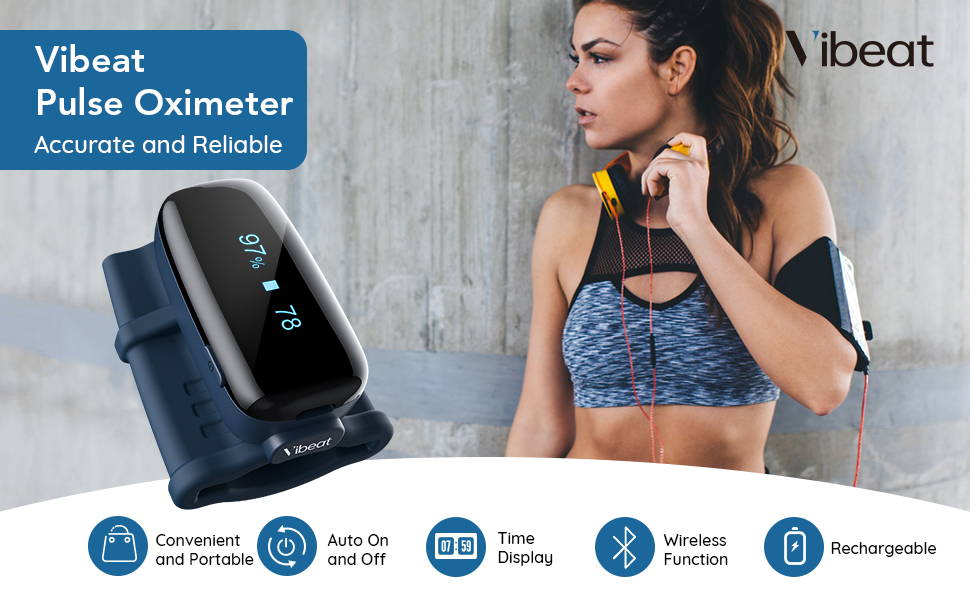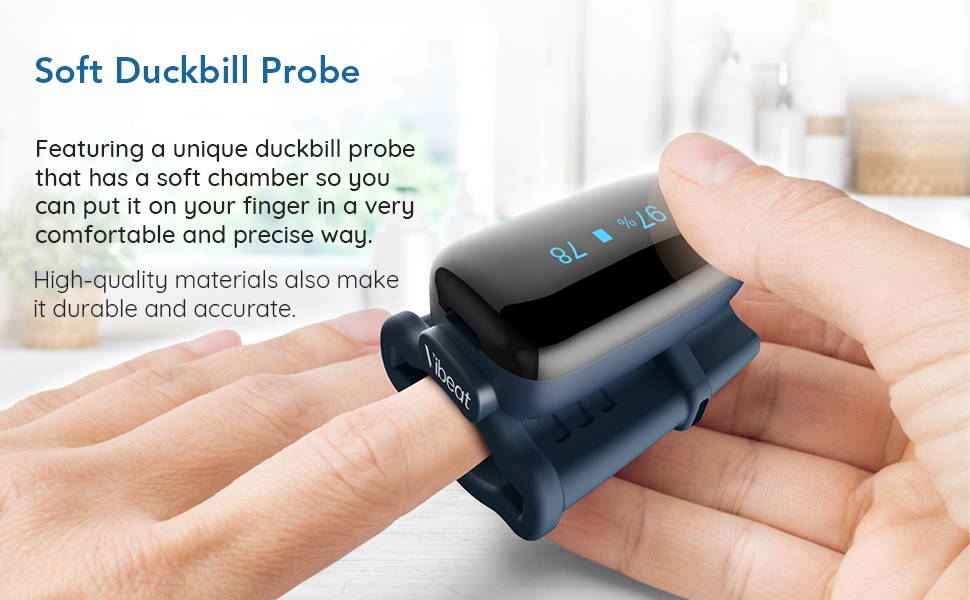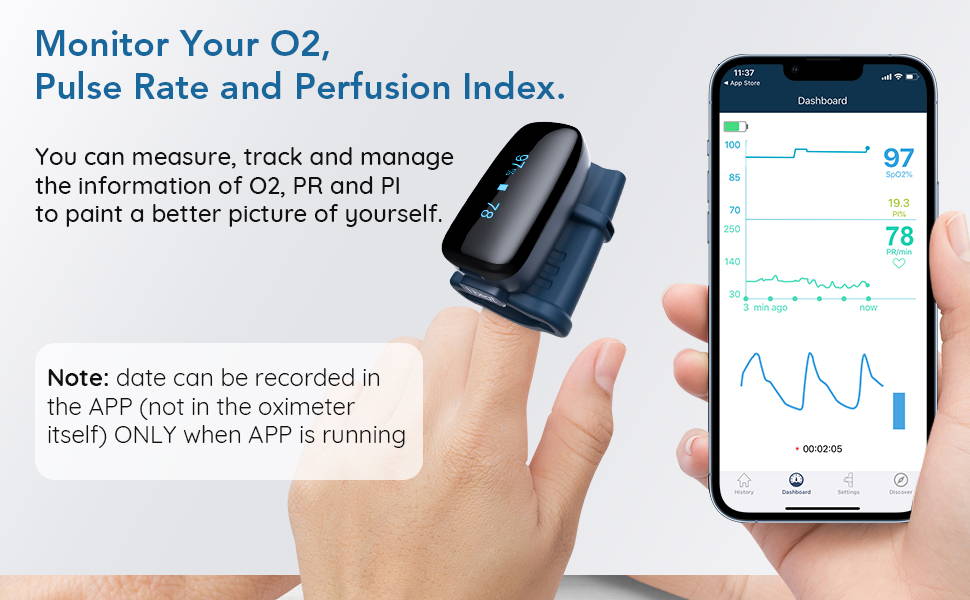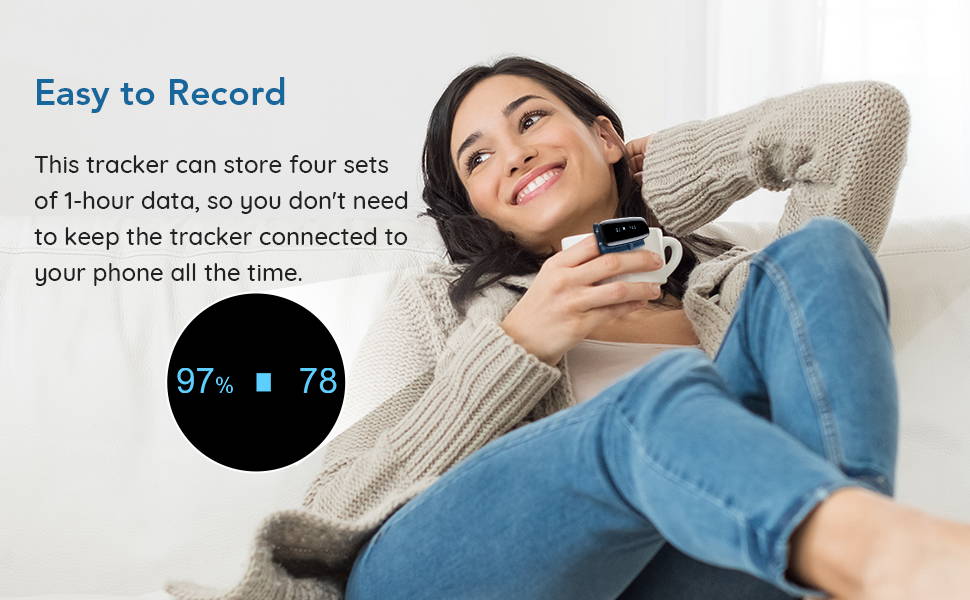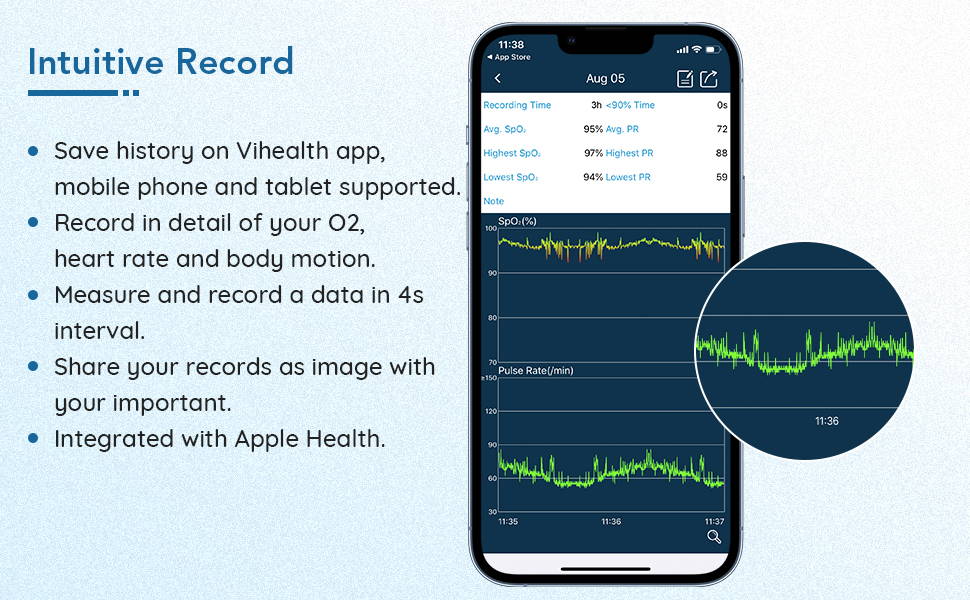 worked perfectly right out of the box
very solid - didn't even have to read the directions and it synced and ran perfectly. Reasonably comfortable and appears very accurate . My only concern is that in previous versions of the Android App, one could apparently output the data from the phone via a pdf or csv file. But the most recent version does not appear to have this option - which is a shame.