What Our Customers
Are Saying
This has helped me a lot!! Not only has it helped me sleep, but I am not as irritable and feel better overall. I can connect to the app and computer, and it's compatible with my Apple Health too, which I love!
I found this test to be easy to perform. Thank you!!
It's accurate, comfortable to wear overnight, and I like the adjustable vibrating alarm function if your SPO2 drops below a certain level. I have severe sleep apnea so this feature can snap me out of some of those apnea/hypopnea events.
I have been wearing this nightly ever since I got it. Vibeat Checkme O2 is fairly easy to connect to my iPhone and use while sleeping to monitor my oxygen levels heart rate during sleep and daily activity.
Wirst Pulse Oximeter With Alarm For Home Use
More quickly without waiting for an appointment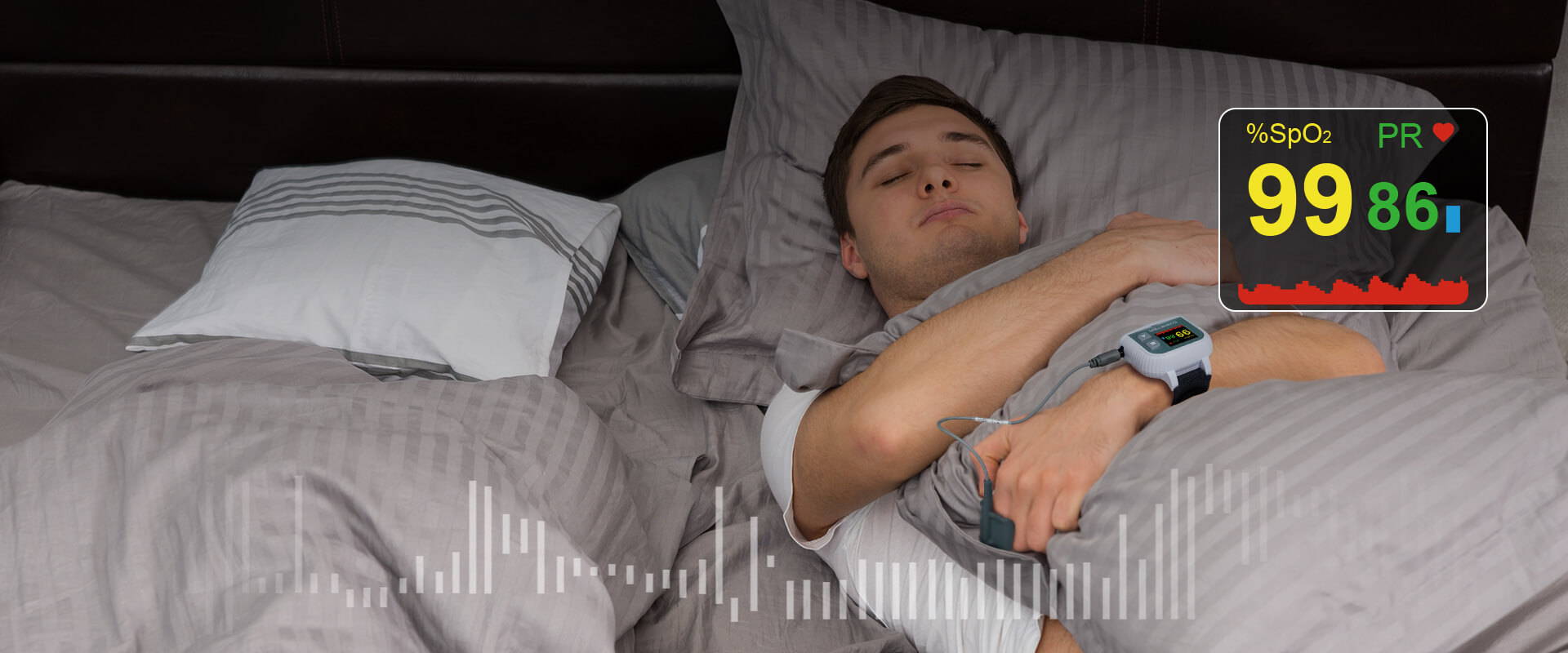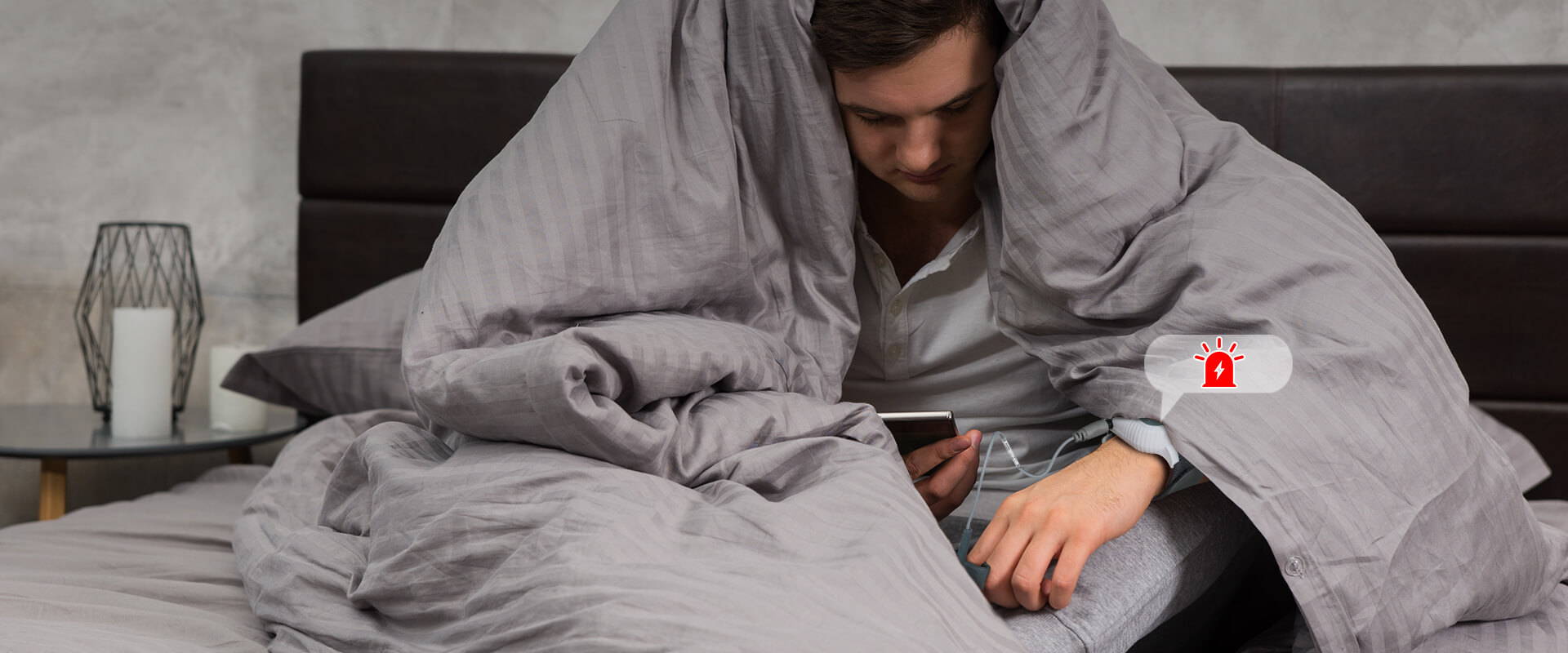 While you sleep, the device will continuously monitor your O2 level and pulse rate.
When your blood oxygen level or pulse rate is lower/higher than the threshold you set in the menu of the device, the device will vibrate with sound and light to alarm you.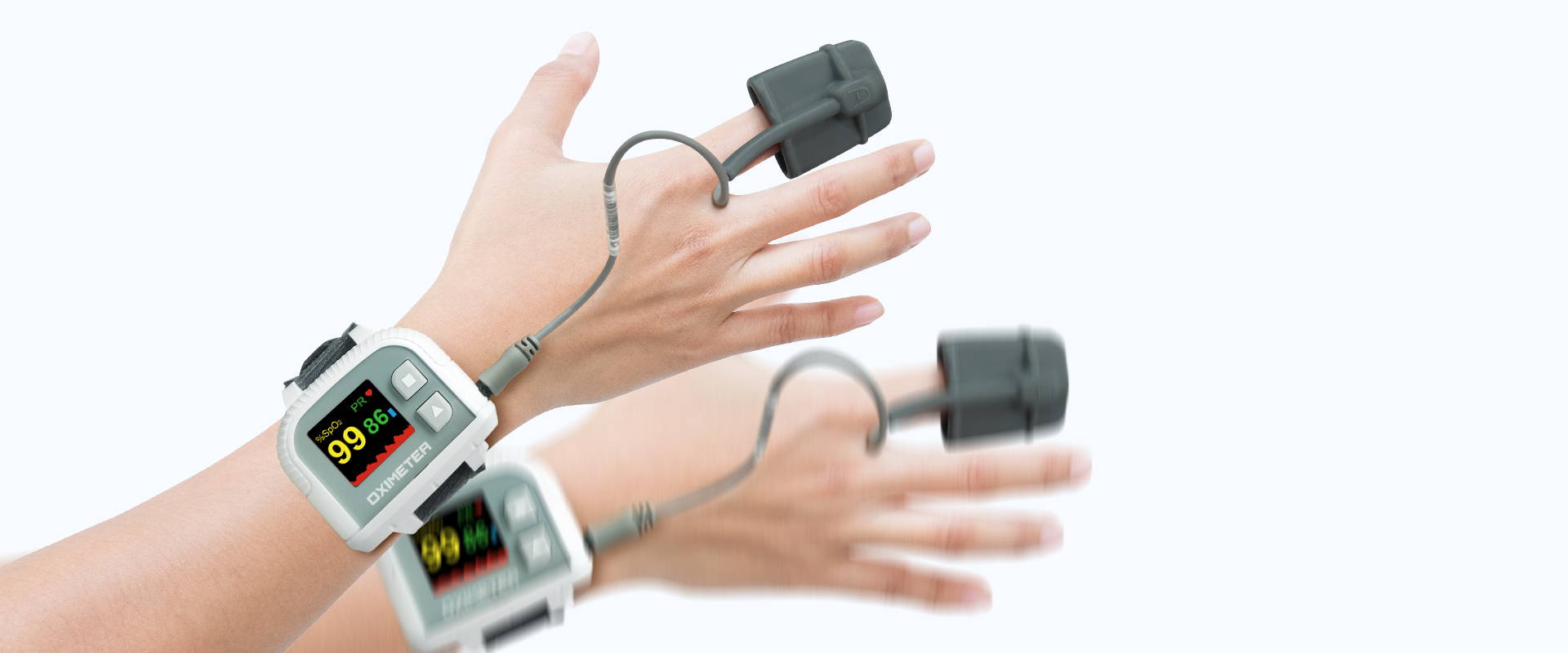 Anti-interference technology, can still accurately identify blood oxygen in the case of exercise and weak perfusion (low blood flow at the measurement point, common in the elderly).
Free APP & Software Support
No subscription required, protect your privacy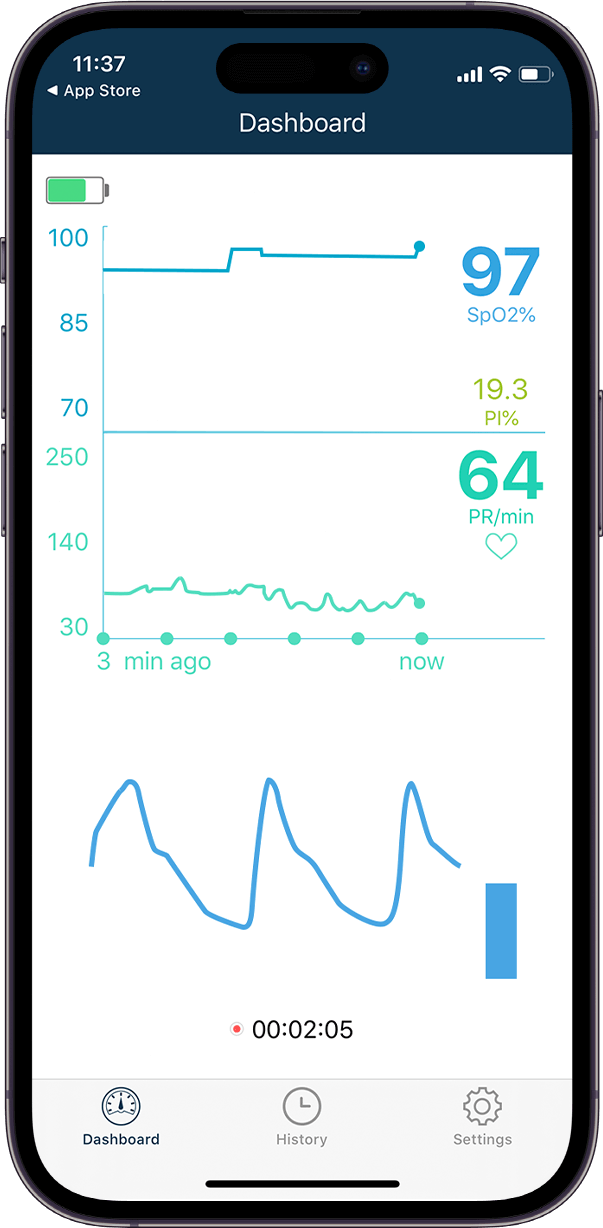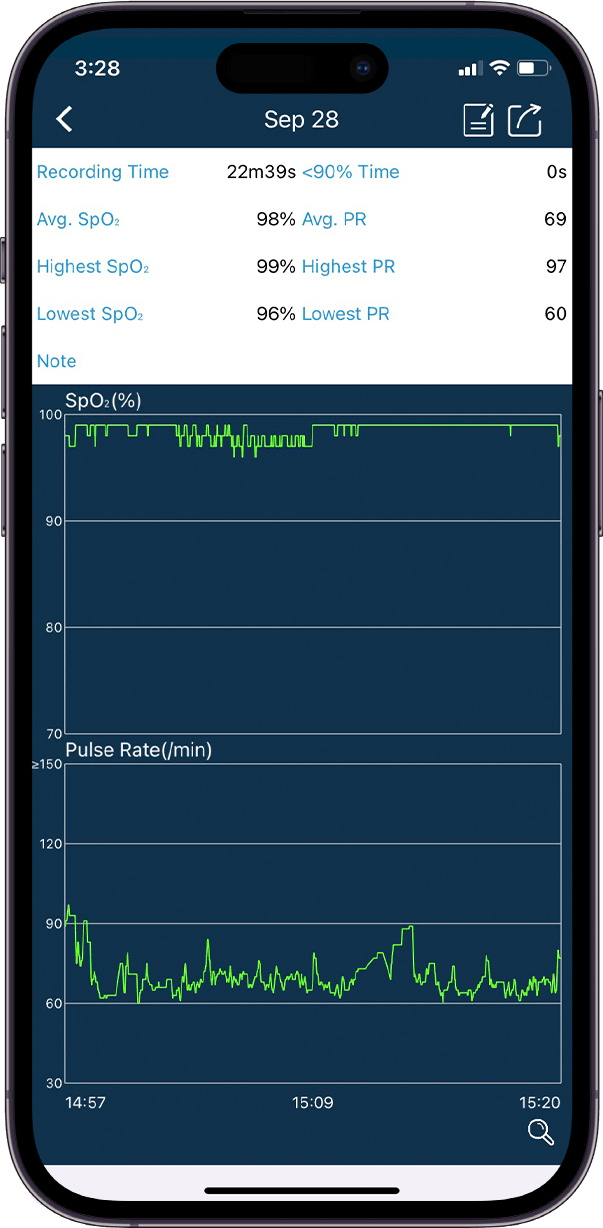 Detail Sleep Oxygen Report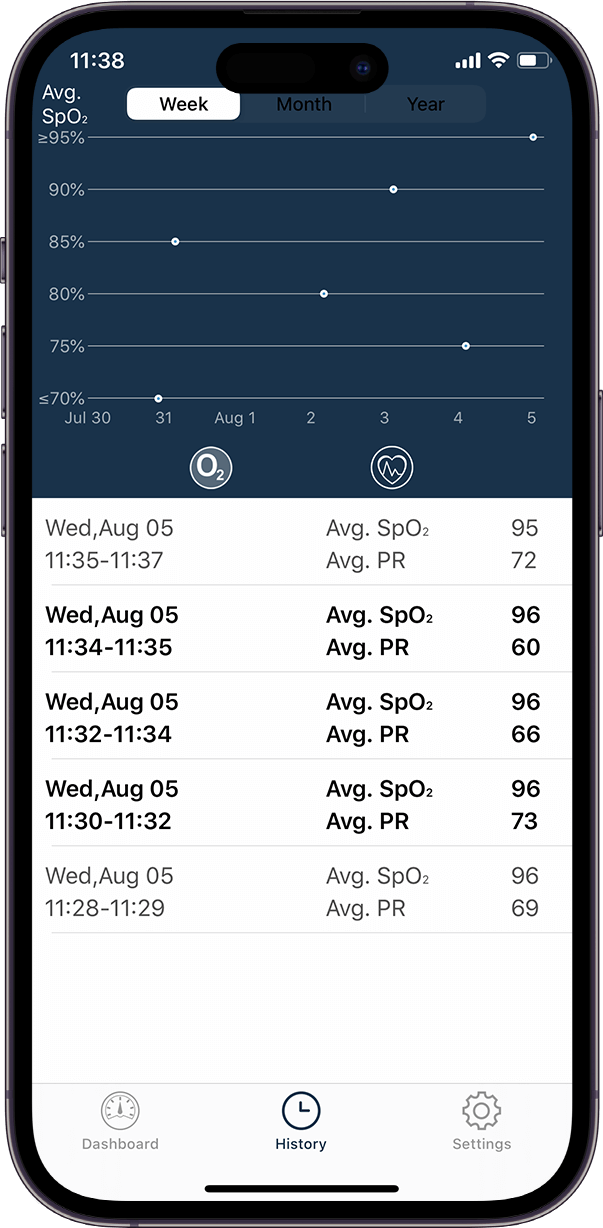 Free APP & Software Support
No subscription required, protect your privacy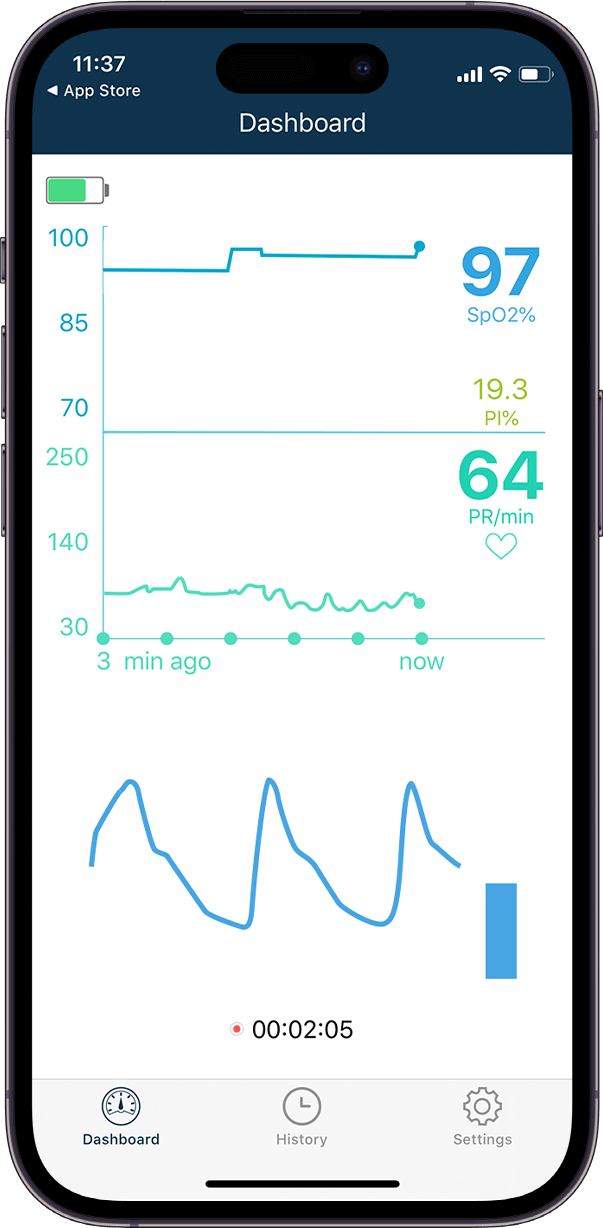 Detail Sleep Oxygen Report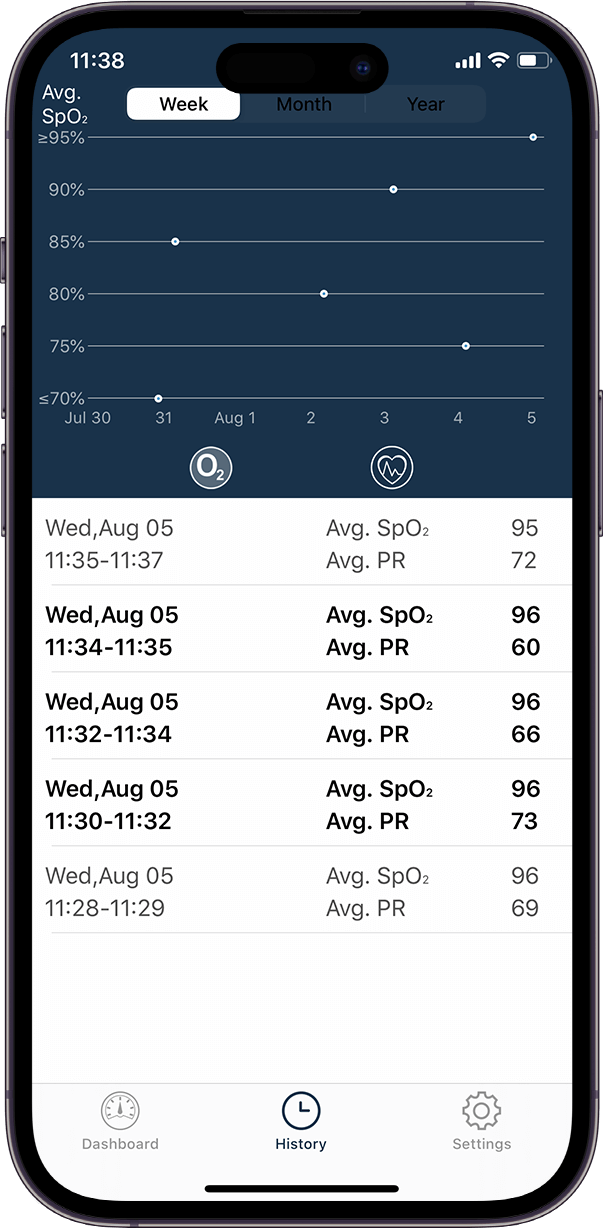 Vibrate & Beep: Low O2 & Low/High HR
Set the Threshold on the Device
APP Data Collection Interval
Frequently Asked Questions
Need Help? We've got you covered!
Can it be used continuously overnight?
Will the device alarm if my blood oxygen is low?
Yes, our devices have sound, light, and vibration alerts that can be set through the menu. Through the sound and light alarm, the user can customize the upper and lower limits of the alarm.
Yes, we have a one-year quality guarantee. As long as there is a problem with the product, we promise to refund the cost of your order. Or help you replace a new device.
How do I track my logistics?
Haven't received it yet
Hopefully it will come tomorrow
Thank you for your patience, it has been checked for you that your order will arrive on time.
Works great, comfortable, reliable
Been using for over a week and love it. I wear it on my little finger for comfort as it can otherwise uncomfortably squeeze my other fingers. I hit the power switch when I go to bed, and simply remove the sensor upon waking and it turns off after a few seconds. Use it to quantify my CPAP settings and it provides very helpful insights when used with OSCAR. No data gaps, pulls right in to OSCAR from O2 Insight Pro. I
like that it has a 4 day memory and measure once every two seconds, very detailed. Easy peazy. I highly recommend it.
A wonderful device to test for , monitor, treat sleep apnea.
I bought the Checkme O2 after noticing some drops during shorter recordings of night time SPO2 with another device (Oxyfit) . After corresponding with the manufacturer they suggested further investigation with the Checkme O2. After I received it, I used for over a week and was able to determine that I indeed suffered from sleep apnea, as there were many and very deep SPO2 drop event.
I went to see a renowned pneumologist who after seeing the Checkme O2 graphs on the excellent VHealth App and extensive report generated and emailed to him, prescribed an overnight test (polysomnography) at the hospital which came back with a a diagnosis of severe OSA (obstructive sleep apnea) . The number of events and other data recorded was nearly identical to the Checkme O2 Unit. As the events were so many (>25 per hour) and deep (SPO2 down to mid 70s) and after examining my throat, the doctor said other modes of treatment Mandibular Advance devices, surgery, etc) were not advised . Also, for this reason I could not use the otherwise excellent audio and vibrational alarm feature of the Checkme O2, so he concluded the best option in my case was getting a C/APAP.
After purchasing a C/APAP (as I travel got a very small/light unit) and seeing good results I still use the Checkme O2 to compare the recorded data of both devices. In addition, the software that is used with the Checkme O2 gives me long term information and graphs that is not available from the CPAP/APAP machine software. I find the Checkme 02 unit a perfect compliment to my travel CPAP for the additional information it gives me. The software on the phone displays historical information for very long periods and online backup is avilable as well but have not used. The finger sensor is working out fine for me as I slide it on/off from my index finger carefully. If it were to break I see there are replacements right here for a reasonable price. Very happy to have made this purchase and continue to use it daily.